PUBLIC AUCTION
TO BE HELD AT WOODWARD & ASSOCIATES
618 3RD ST
RAWLINS, WYOMING
SATURDAY MARCH 7, 2015
SALE WILL START PROMPTLY AT 10:00 A.M.
YOU CAN CHOOSE FROM CHEVROLET PICKUPS, LOTS OF TOOLS, VERY NICE FURNITURE AND EVEN OVER 300 GAL. OF NEW PAINT. THIS SALE HAS SOMETHING FOR EVERYONE. TAKE A LOOK AT THE LIST BELOW OR STOP BY AND TAKE A LOOK. HOPE TO SEE YOU ON MARCH 7.
SOME OF THE ITEMS TO BE SOLD: 2005 Chevrolet Silverado 4x4 extended cab pickup, great condition; 1998 Chevrolet 2x4 pickup, short box, rung great; Active Care electric scooter; FURNITURE: King size electric adjustable bed, nice; wood picnic table; 2 very nice glass curio cabinets; 2 dressers; end tables; table & chairs; twin electric adjustable bed; corner book case unit; wood sewing rocker; blue recliner; Lane cedar chest; 2 bedroom sets; end tables; 2 very nice glass curio cabinets; table & floor lamps; TOOLS: Powermatic floor drill press; Balder commercial bench grinder; Delta 10" table saw; Craftsman 10" table saw; Schumacher SE4020 battery charges; portable air compressor; 3 ton floor jack; Craftsman 15" scroll saw; Atlas snow blower; wheel barrow; appliance dolly; 2 wheel dolly; carpet knee kicker; bolt cutters; spring clamps; pipe wrenches; saw horses; 6 gal. shop vac; 2 bench vices; pipe vice; tap & die sets; car ramps; jack stands; Mastercraft 16" scroll saw; spanner wrenches; creeper; Wen wet stone sharpener; hydraulic jacks; 2 Makita chop saws; 2=Jet 6" commercial vertical belt sanders; Jet commercial bench grinder; Powermatic floor drill press; Dake DTE24 press; NEW PAINT & ACCESSORIES: From the old Rawlins Glass, we will be selling the entire inventory of Benjamin Moore paints & stains. There are over 280 gal cans and over 300 quarts of interior, exterior, latex, oil base and stains. Along with the paint is all of the inventory of rollers and painting accessories. Red Devil paint shaker; Be sure to come in and take a look! SPORTING GOODS: recurve bow & arrows; 3 compound bows; snowmobile bibs & helmet; 2 Coleman gas camp stoves; coolers; cast iron Dutch Oven; 6 person cabin tent; tackle box w/ tackle; Bushnell spotting scope; Pentax 7x35 binoculars; Leopold 9x35 binoculars; Lazer 10x50 binoculars; Stack-on gun safe; FLYRODS & REELS: Herracks & Ibbatson 9' bamboo; Orvis 9' 6 wt.; Fenwick 8' 6 wt. graphite; LL Bean 9' 7-8 wt. graphite; Orvis 7 ½' 4 wt. graphite; Fenwick glass spinning pack rod; Hardy Prince 6 wt. reel; 3o=Orvis 6 & 8 wt. reels; Cortland 6 wt. reel; lots of flies & fly boxes; waders; nets; fly vests; duffle bags; back packs; Orvis canvas fly rod case; MISC. ITEMS: antique child's school desk; 5 gal milk can; 3 drawer file cabinet; 3=2 drawer file cabinets; new automatic pet feeder; metal shelving; No. 12 Quad antique gas parlor stove; 4 16" aluminum wheels; antique sword w/case; tire chains; 2 jewelry boxes w/ costume jewelry; receiver hitches; Eden Pure electric heater; MANY MORE ITEMS TOO NUMEROUS TO MENTION!
EVERYTHING SELLS REGARDLESS OF PRICE-NO MINIMUM-NO RESERVE
NOTE: There are many more items to list. We will update as more information is available. Watch the web site for updates. This is truly a sale with something for everyone. Hope to see you there!!
WEB SITE: Log on to www.woodwardauctions.net for the most up to date sale bill and pictures.
INSPECTION: Thursday March 5 and Friday March 6 from 8:30 a.m. to 5:30 p.m. and morning of sale.
TERMS: Cash, cashier check or personal check with positive I.D., MasterCard-Visa-Discover Card-Debit Card. Full settlement day of sale. All merchandise must be removed day of sale unless arrangements made with auctioneer. Everything sells as is/where is without warranty either expressed or implied. All sales Final! Statements made at sale preclude all advertised material. NO BUYERS PREMIUM!
WOODWARD & ASSOCIATES AUCTIONEERS
618 3RD St.
(307) 324-3710 RAWLINS, WYO. 82301 1-800-233-1596
PROFESSIONAL AUCTIONEERS—OVER 45 YEARS IN THE BUSINESS!
2005 CHEVROLET 4X4 PICK-UP
EXTENDED CAB--NICE TRUCK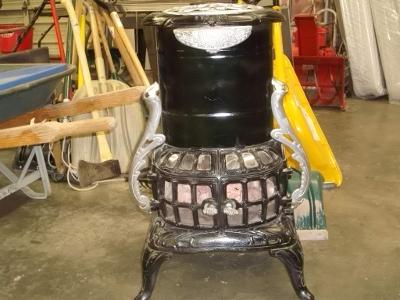 ANTIQUE NO. 12 QUAD GAS STOVE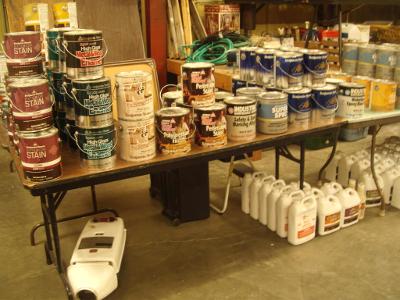 400 GAL BENJAMIN MOORE PAINT
STAINS & ACCESSORIES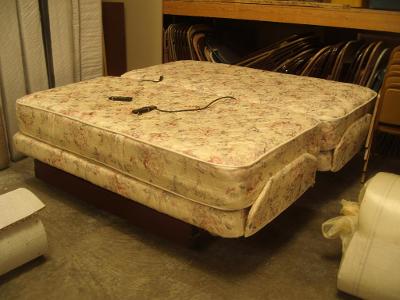 KING & TWIN ELECTRIC ADJUSTABLE BEDS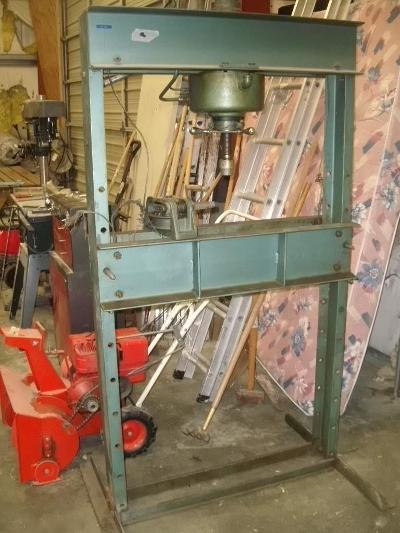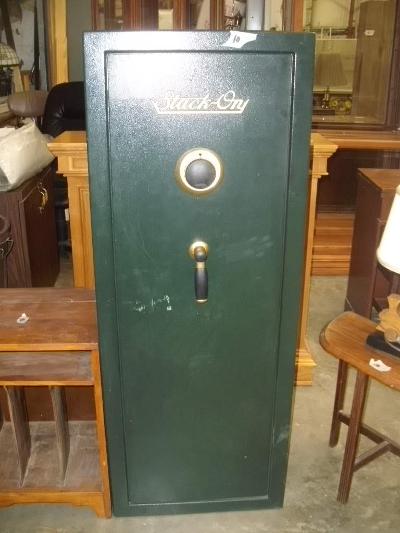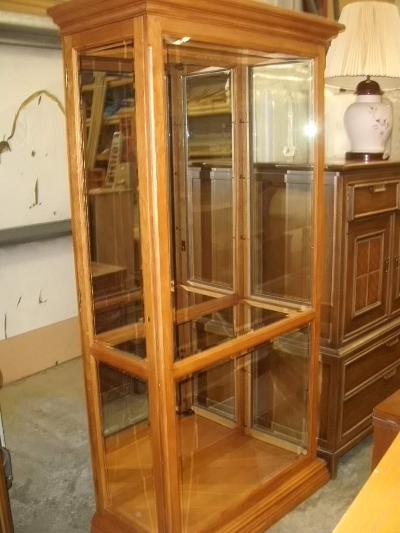 GLASS & OAK LIGHTED CURIO CABINET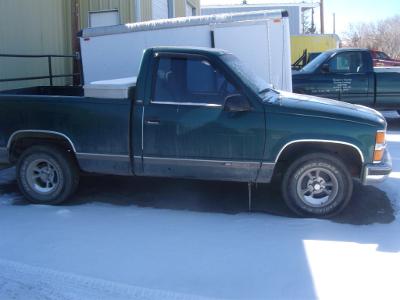 1998 CHEVROLET 2X4 PICK-UP
CLASSIC SHORT BED TRUCK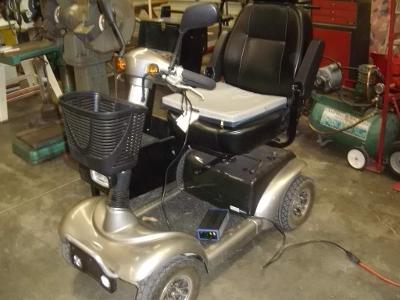 ACTIVE CARE ELECTRIC SCOOTER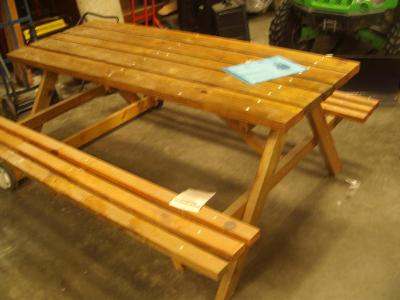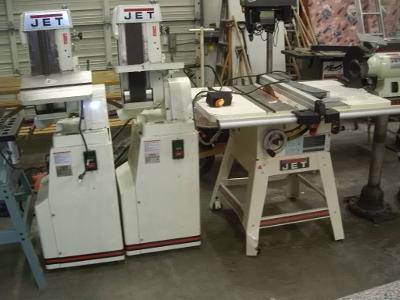 JET COMMERCIAL POWER TOOLS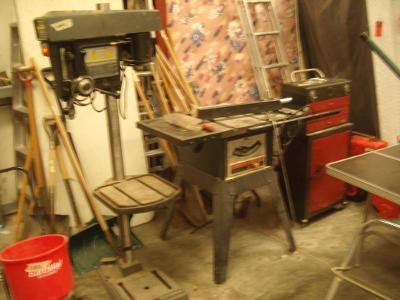 TABLE SAWS & DRILL PRESSES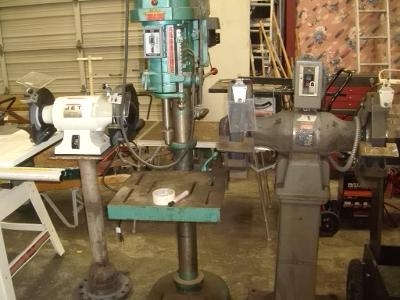 COMMERCIAL DRILL PRESS & BENCH GRINDERS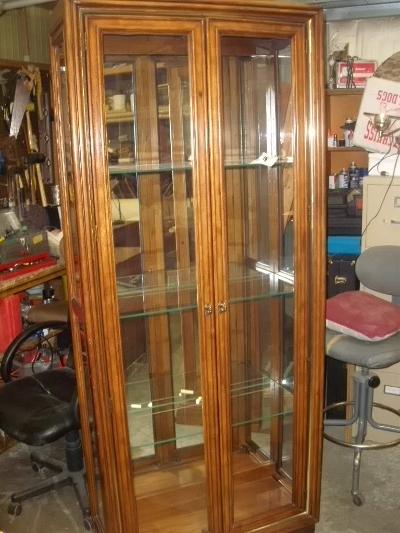 GLASS & OAK LIGHTED CURIO CABINET